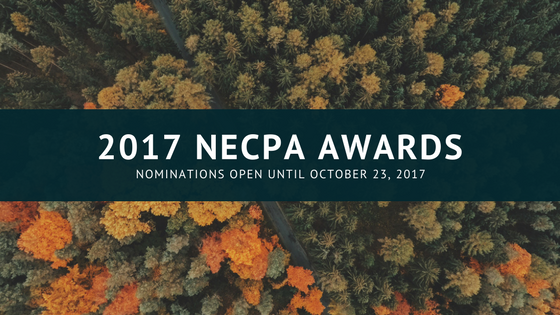 Seize the moment to acknowledge the inspiring work of your colleagues, the mentors who have supported you, the leaders who have shaped your career, and the next generation of amazing professionals! Nominations can be made for colleagues, peers and for yourself (self-nomination).
For more information contact:
Benjamin Lamb, Benjamin.J.Lamb@Williams.edu
NECPA President
Members of NECPA will receive priority when being considered for awards.