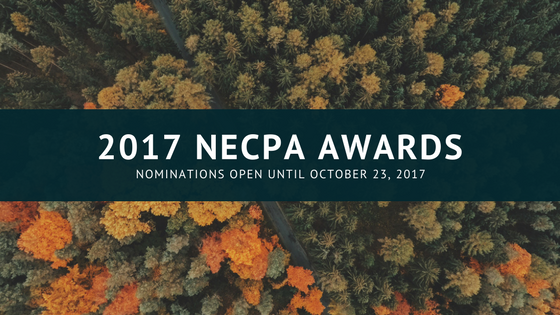 Award Descriptions
Access and Inclusion Award
This award recognizes an individual or program that has made significant progress in affecting a campus climate in an effort to create an environment of inclusion and acceptance. All areas of diversity should be considered, including but not limited to, gender, race, ethnicity, ability, sexual orientation, gender identity, religion, age, veteran status, and country of origin.
Graduate Student of the Year Award
This award recognizes an outstanding graduate student currently enrolled in a Masters or Doctoral program. This recognition is determined based on current work within the student's academic institution, as well as involvement at the institution of an assistantship (if different). The successful candidate will have demonstrated exceptional leadership abilities and involvement at their home institution or internship/assistantship site and within professional organizations.
New Professional of the Year Award
This award is determined on the basis of an individual distinguishing her or himself within the first three years of their professional position in the field of higher education. This will be determined through their contributions to their home campus and professional organizations.
Accomplished Leader Award
This award recognizes a mid-level professional who exhibits dedication to the field of higher education. Eligible nominees must have served in a full-time professional capacity for at least three and no more than seven years. Criteria for award may include, but is not limited to, professionals who have: exhibited superior devotion and commitment in overall job performance; actively served as an advocate for students at their home institution; provided outstanding service and/or notable contributions at their home institution, other colleges/universities, and professional organizations; demonstrated leadership, role modeling, and serve as a mentor to other professional staff members; infused creativity into the profession, continually exceeding established goals and expectations.
Pillar of Mentorship Award
This award recognizes a senior-level professional who shown an exceptional commitment to the field of Higher Education. This individual's service and leadership in the profession and at their home institution (and at others) will be used as criteria for award determination. These accomplishments may include, but are not limited to; publications, presentations, research, education, and mentorship.
Academic Excellence Award
This award recognizes research and scholarly work in areas applicable to student personnel work. Projects may include but are not limited to: masters, doctoral and post-doc level research projects, higher education teaching excellence, grant writing, publications, and professional presentations. Please note that in addition to the statement rationale, an abstract or outline explaining the project and how it enhances student personnel work must be included in the nomination submission.
Outstanding Program Award
This award recognizes an outstanding program which has been implemented at the honoree's home institution or internship/assistantship site. Programs under consideration should be new and innovative or a reinvention of an older program. Creativity and problem solving skills should be demonstrated. Other areas to consider when nominating may be innovative use of a new technology and challenges the individual may have overcome such as campus climate.
The Outstanding Service to NECPA Award
This award is determined on the basis of member's contribution of effort and time on behalf of the goals of NECPA. This may involve work on committees, conferences, and programs. In addition, work as a campus liaison, recruitment and retention of new members, work assisting new-comers to NECPA and the student affairs profession can be used in judging merit for this award.
Members of NECPA will receive priority when being considered for awards.