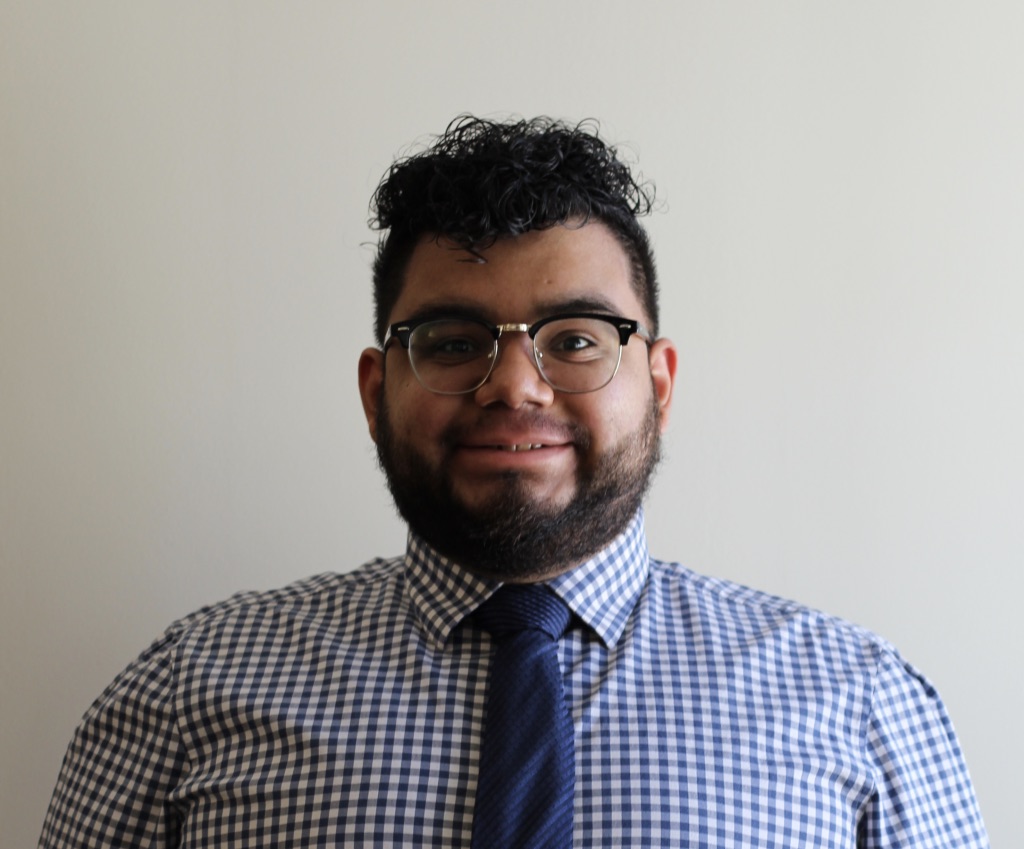 Champion of Equity and Inclusion Award – Cesar Cruz Benitez
What do you love most about working at your institution, or higher education in general?
I currently work as an Area Coordinator in the Office of Residential Life at Wesleyan University, located in Middletown, Connecticut. What I love the most about working at Wesleyan has to be my colleagues and the students that I have the honor of working alongside. The relationships I have been able to build and the community that welcomed me with open arms makes the work enjoyable. Even on my toughest days just getting to connect with or be in the presence of these colleagues or the students I supervise automatically makes my day better. As far as what I enjoy about working in higher education in general, it is without a doubt the students. More specifically, seeing them develop, hone their passions and advocate for social change on campus and beyond is inspiring.
Who inspired you to get involved in higher education?
A number of people have inspired and continue to inspire me on the journey that is my career in higher education. The person who first made me aware of higher education as a potential career path was Rachel Head, who is currently the Associate Dean and Director of Student Engagement at Swarthmore College where I attended for undergrad. Some other individuals who have inspired me to get involved in higher education through their mentorship and simply existing as professionals of color within higher education would be Isaiah Thomas, Ed.D, Assistant Dean of Students at Occidental College; Karina Beras, and Jason Rivera, PhD, Vice Chancellor for Undergraduate Education & Student Academic Success at Rutgers University – Camden. Isaiah was my supervisor the first year I was a Resident Assistant at Swarthmore. I got the privilege of witnessing Isaiah as he went through his doctoral program, which was motivating to me as someone who hopes to earn my doctorate one day. Karina through her leadership and passion showed me that one can stick to the 'why' that brought one into the field of higher education whether that directly is in one's job duties or not/finding ways to incorporate it into your work regardless of the delineated job duties. Jason Rivera joined Swarthmore college the summer before my senior year as a Class Dean and Director of the Intercultural Center. I did not know prior to his arrival, and I actually have not told him this, but seeing him in that position set a goal for me and made me think "he is where I hope to be one day in the future".
What advice would you offer to new professionals who are starting their first professional position?
There are three things that I would want to share: a. remember that you specifically were hired for a reason; b. do not forget your 'why' for entering the field of higher education; and c. utilize all the knowledge and experiences that you have gained in your work.
There will be times that you will question whether you are the right person for the job, whether that is when the work gets to be overwhelming, you feel that you do not have all the skills or knowledge to be able to do the work, imposter syndrome, or any other reason. That is okay, those moments and feelings are normal. I urge you to remember that you were hired specifically because people believe you can do this job (there was a whole search committee, and you interviewed with so many individuals), and you accepted the position (most likely because you needed a job and there are bills to be paid), but really because you too believed that you could do this, so hold on to that.
Secondly, do not forget your 'why'. There is a reason why you choose to pursue this field, that job, that degree. I am a firm believer that you have to honor the 'why' that brought you to this field. As you continue to gain insights into the field of higher education through the lens of your new professional position ask yourself: "how do the knowledge, skills, and insights I am gaining help me work towards my why" both now in your current role and in future positions.
Lastly, utilize all the knowledge and experiences that you have. Often times we let the knowledgebase that we have developed exist in the boxes or moments in time we put them in and we absolutely should not. If you have attended a graduate program prior to this first professional position in higher education you read and learned so much not just to write those papers, take exams, pass your classes, and obtain that degree, but ultimately to prepare you for the field. With that in mind, what knowledge are you utilizing or can you utilize in your roles to set yourself up for success and enhance the work that your office or department is doing. The same goes for prior work experience, especially if you held a graduate assistantship in a different functional area. What skills and abilities did you develop in previous work experiences that would be beneficial to your department? How do you incorporate the ways in which you approached your work in previously held positions in your current work? Do those experience position you well to build relationships with specific campus partners? Knowledge and skills are malleable and we should constantly be using all that we have learned in each new chapter we embark on.
I wish you the best of luck as you embark on your first professional journey!