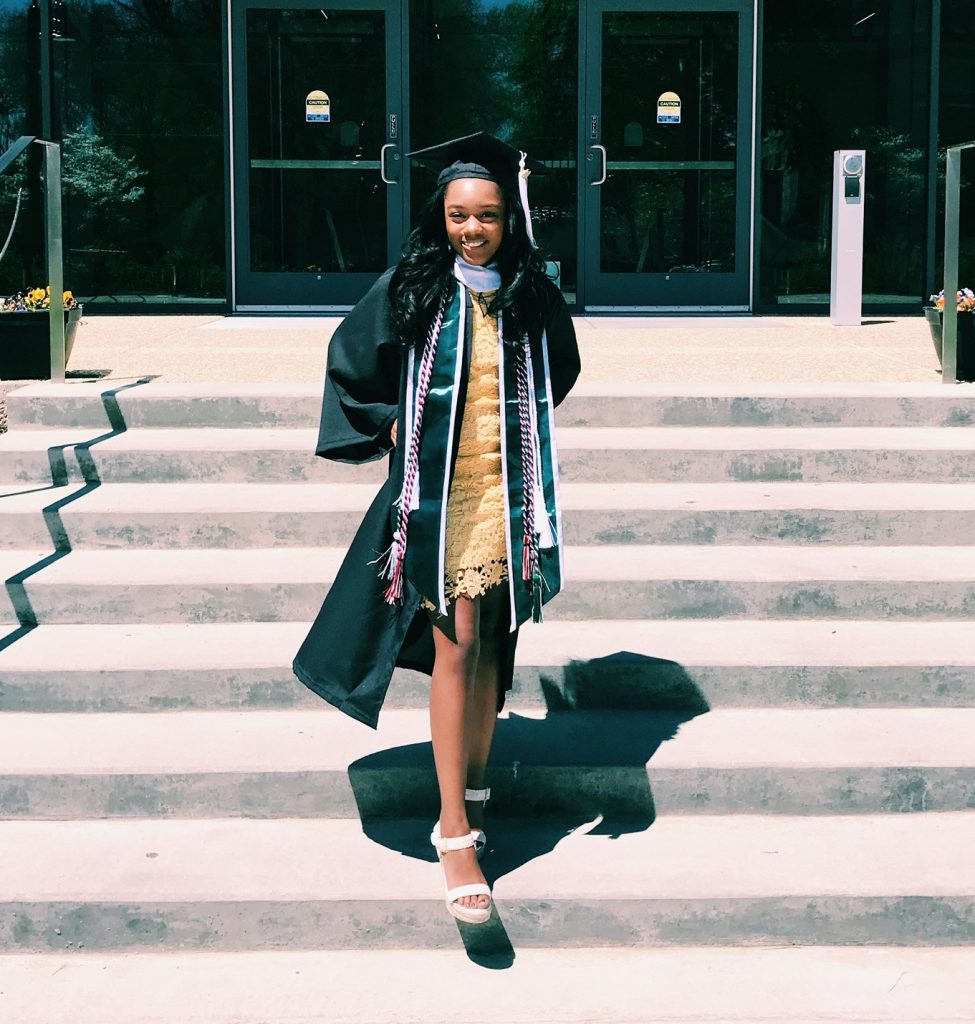 Name: Tierra Saunders
School: Post University
Program:   Master of Science in Higher Education Administration
Type: Master's
Current employer:  Admissions Counselor at Post University
What do you love about working there?
The culture of Post University is amazing! When I first started working at Post I was immediately welcomed. Everyone on the team that I work with are absolutely amazing. We all help each other out no matter what office you are working in. This is also my first job after college and I got so lucky. It made me fall in love with higher education even more. Also, I love that everyday I am helping a student not only pursue a degree but also pursue their dream. Changing lives one day at a time!
How do you like to spend your free time?
Currently I have been doing a lot of cooking in my free time, I have a million recipes saved on Pintrest. Usually while I am cooking I listen to Podcasts, currently I am obsessed with My Favorite Murder with Karen Kilgariff and Georgia Hardstark. When I am not cooking, I like to shopping, workout, and read.
What is your favorite grad school course/experience and why?
My favorite grad school course is Legal Practices and Ethics in Student Affairs. Professionals in student affairs face many ethical dilemmas every day and it's super important that we are familiar with the legal foundations and laws that govern higher education.
Who/what inspired you to get involved in higher education?
In my undergraduate experiences I was a student worker in the Admissions Office and Career Development Center. Also, I interned with the Institutional Research and Planning office. Having the experience of seeing the inside workings of higher education and having the opportunity to work closely with student affairs professionals inspired me to want to get involved with higher education.
What is the most valuable lesson you have learned in your career (so far)?
Success is not a straight line. I can be way too hard on myself at times because I want to make sure that I am successful in everything that I do. I realized that sometimes we are going to have obstacles that may lead you to fail and that is okay. You just have to pick yourself up and keep going as well as learn from those mistakes. That's what really makes a person successful, accepting that it will not be a straight line and being able to get over those curves.
What is on your Higher Ed bucket list?
I definitely would like to work with a Career Development Center again, I enjoyed working there as a student and I also see the importance on helping students with finding work after they graduate and providing them the tools to be successful. I would also like to be a Dean or a Director of a program some day.
What advice would you offer to those who are starting to search for grad programs?
Take your time, graduate programs will always be there and you want to make sure you choose the perfect one for you. Reach out to graduate admissions and chat with them over the phone instead of just having information sent through the mail or e-mail. Make a list of questions that you may have so you do not forget to ask them. Also if you have friends currently in the same program that are you interested reach out to them as well and ask them about their experience.
Do you have someone you'd like to be featured as NECPA's graduate student of the month? Nominate them here!
https://forms.gle/HzuFswPqRtFbfvcS8