We need you!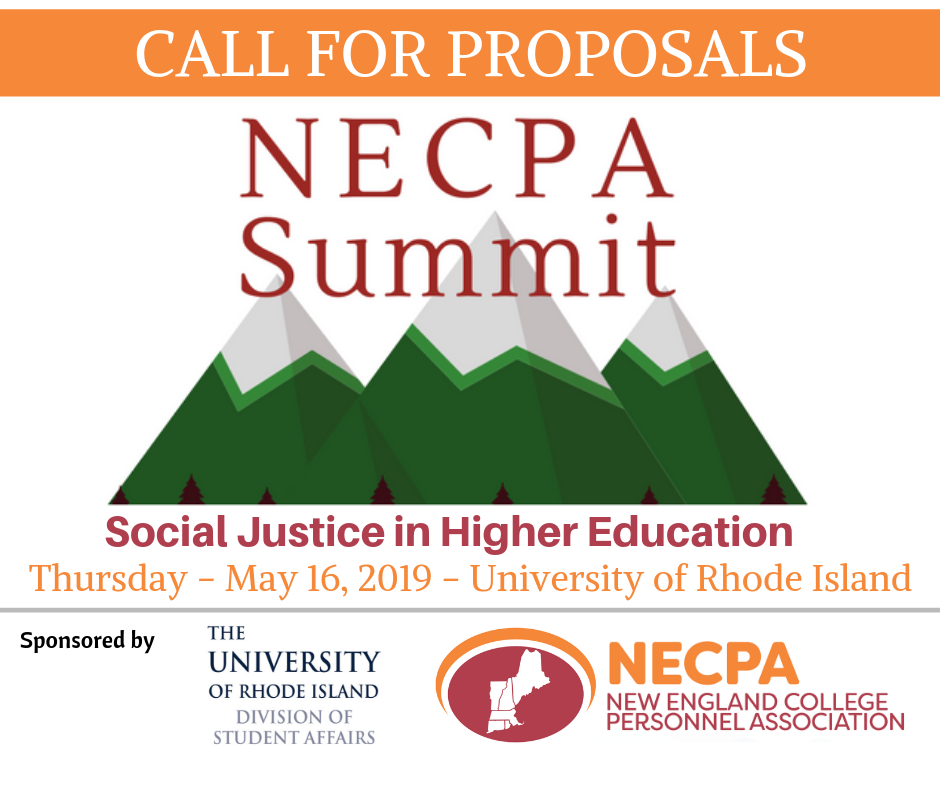 This year's Summit encompasses a focus on providing professional development around social justice education. Speakers will focus on topics related to the need for equity and unity within all groups in higher education.
Prior to submitting, please be prepared with the following information for your proposal submission: presenter and co-presenter contact information; session title; 3-6 sentence presentation summary with learning outcomes; target audience (graduate students/new professional/mid-level/senior staff).
Ready to Submit??
Have an idea for a program? Interested in presenting at Summit? Fill out our Program Proposal form here: https://goo.gl/forms/mOfyoA0B4SFYmVYr2
Deadline: Friday, April 12, 2019
PROPOSALS RECEIVED BY THIS DEADLINE WILL BE GIVEN PRIORITY FOR REVIEW AND SCHEDULING PREFERENCES IF ACCEPTED. PROPOSALS RECEIVED AFTER THIS DATE WILL BE REVIEWED ON A ROLLING BASIS UNTIL ALL AVAILABLE SCHEDULE SLOTS ARE FILLED.