Dear NECPA,
It's hard to believe that we are already more than half way through February.  I'm sure you agree when I say the spring semester feels like it flies by quickly.  Mother Nature can't make up her mind, making the New England weather in February all over the map, like last week when some of us experienced below 0 temps one day and 60 degree temps the next.  At least March (and spring breaks) are right around the corner.  But before we all head off on break (and some of us to ACPA in Montreal) I want to continue my commitment to you about a monthly membership update.
The executive board met at Newbury College on January 29 for our winter board retreat.  We had a lot of conversations and did some great planning that day, here is some of the highlights for you:
NECPA is ACPA approved!  The ACPA Governing Board met at the beginning of January and formalized NECPA as the first multi-state chapter.  They voted to disband the old defunct chapters allowing us to move forward with our goal of providing great local PD opportunities.
Our Vision for 2016 – Affordable and local professional development.  New England is a large area we know that we can't expect members to drive an excessive distance to an event.  This is why the NECPA board is committed to providing a variety of opportunities around the region.  Our mindset is instead of getting a lot of people at one event, we should get a bunch of people a lot of events.  Also, New England is not just Boston.  We will be starting slowly, but we have events planned that are held in various areas outside of Boston.
NECPA @ ACPA16 – If you're going to ACPA in Montreal we'll see you there.  Please come by one of our events and say hi.

NECPA @ ACPA16 Social – Tuesday, March 8, 5:30 to 7:30 PM
BEVO bar+pizzeria, 410 Rue St Vincent, Vieux Montreal, Quebec, H2Y 3A5
Tickets are $10 until 2/19/16 | $20 after 2/19/16
For tickets: https://newengland.myacpa.org/event/necpa-acpa16-social/

CelebrACPA Opening Event – Sunday, March 6 8:00 to 9:00 PM
Palais des Congres de Montreal
ACPA GeoSocial – Monday, March 7 5:00 to 6:30 PM
Le Westin Montreal, Fortifications

Board Transition – The board discussed what the transition year would look like.  This is still under development, but we will be holding elections and appointments for almost all board positions in the fall.  If you're interested be looking to your email towards the end of the summer.
Website and Social Media – You'll notice that a lot of work has gone into the website design and the social media.  We are trying to make the information you need available through a variety of media.
While I'll continue to provide updates monthly, I'm always happy to answer questions and to talk about any of this in more detail.  If you have questions or want to chat feel free to contact me directly.  I hope that you enjoy the next few weeks before break and I hope to see you in Montreal.
Take care,
John
---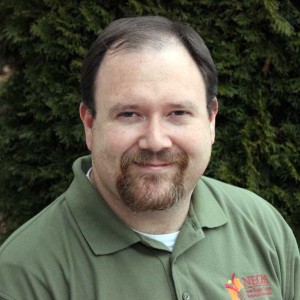 As the 39th president of the Massachusetts College Personnel Association (MCPA) John Mayo led the organization's transition to the New England College Personnel Association (NECPA).  John is currently the 1st president of NECPA.  John has been a member of the organization since 2010 and has served in various roles on the executive board.  Professionally, John Mayo is the Assistant Director of Residence Life at Newbury College in Brookline, MA.  John is responsible for all the Residence Life and Housing operations at Newbury College.  In addition to his operations role, John oversees the Main Campus residence halls and RA staff.hn holds a Bachelor's degree in History from Bridgewater State College (now University), a Master's degree in Student Affairs in Higher Education from Indiana University of Pennsylvania and a Master's degree in Organizational Leadership from Gonzaga University.
Outside of his work in Higher Education, John is a commissioned Justice of the Peace in Brookline, MA and is a member of the Massachusetts Justices of the Peace Association (MJPA).  John lives in Brookline, MA with his wife Sara and their Cairn Terrier Kodi.
Contact John:
Mail: Student Center 105, 129 Fisher Ave., Brookline, MA 02445
Office: 617-730-7156
Email: john.mayo@newbury.edu