Professional development has been on my mind a lot recently.  Last week I attended the All of the Above (AOTA) conference, an annual day-long conference designed for new professionals, graduate students, and undergraduate students and it is one of the many annual events co-sponsored by BACHA, NASPA-Massachusetts, and NECPA.  At the event I had a chance to reconnect with some friends and meet some new colleagues, but I also had the privilege of presenting a session about getting involved in professional organizations.
During my session we talked about ways to get involved, how to be successful in your involvement, and what not to do when you serve on a board.  We also discussed the topic of on-going professional development and how important it is.  During the session I told the group that a good supervisor will tell them that "your professional development is not my responsibility."  Think about that phrase.
At first glance it might make you wince, it's not a very developmental phrase and aren't we as student affairs professionals supposed to be developmental?  I had that reaction the first time it was said to me.  I was attending the ACUHO-I James C. Grimm National Housing Training Institute (NHTI) a few years ago and it was at dinner one night the conversation went towards on-going professional development and that is when one of the faculty members said that to me "as your supervisor, your professional development is not my responsibility."  It took me a while to fully understand what she meant and now I totally agree and can't thank her enough for the advice.
Let's consider this idea for a minute.  You probably joined a professional association (insert organization acronym here) in grad school because your faculty were members.  The same as a new professional, you join the organization in which your supervisor or institution is a member.  The same is true for professional development events, you go where your supervisor goes.  This is all well and good, but it doesn't really help you develop your own professional identity.
I know what you're thinking… a professional identity is my job.   Well, that's only slightly true.  It's that and much more…  here are a few points to consider as you form your professional identity.
Understand your job –  If you are a new professional I want you to think about this.  You have to first understand your job before you can determine your professional development needs.  This also goes for getting involved on an organizational board or committee.  If you don't understand how a professional development opportunity will support your job, ask someone.  There are a lot of events and organizations out there.  Know how each will impact you before you commit money to it.  Not all professional development events will relate to your job.
Professional home – Find a professional association or two to call home.  Get out there, experienced a few of them.  Just because someone you know is a "NASPA person" or an "ACPA person" or a "NACA person" doesn't mean you have to be.  Join a few organizations and then find what you are comfortable with.  Eventually, you will find an organization or two to call your professional home.  Easily defined, your professional is where you turn for most of your professional development.
Relationships – You've been told to network, network, network.  I say, build relationships.  Sure networking is great and for an introvert like me it's stressful.  However, I love building relationships.  I found that getting to know a few people at a conference is more meaningful and helpful then spending 15 minutes networking with 20 people.  Eventually those relationships will grow, then they will introduce you to others, and you build your network overtime.  But you have to work at this.  After you meet someone for the first time, be sure to follow-up, send an email to say hi.  If you can get lunch together.
Make a plan – Once you've taken time to know your job, started to experience different professional development opportunities, and you've made some connections, the next step is making a plan.  You should identify areas of growth for you personally and professionally, then look at what is being offered by the different organizations that will enhance these areas.  Are you an entry level professional that would benefit from a webinar about working with students with learning differences?  Did you just get promoted and have additional responsilbites that you know very little about?  All this happens, find opportunities to fill the gaps in your experience.
Put your $$ where your mouth is – This is going to be hard to hear, but sometimes you're going to have to invest your own hard earn dollars in professional development.  For a lot of schools the first thing cut in a hard budget year is the professional development budget, but that shouldn't stop you from getting involved or attending an event.  If this is the case, then maybe forego the large national convention this year and instead attend a local one day drive-in.  Utilize the funds you have from your institution, but if they disappear, don't be afraid to invest in yourself.
Remember it's on you to plan your development in a way that will help you as a professional.  Experience all the different institutions to find the one or two that you enjoy and don't forget sometimes you might have to pay your own way.  It doesn't have to be big and flashy, it just has to happen.
---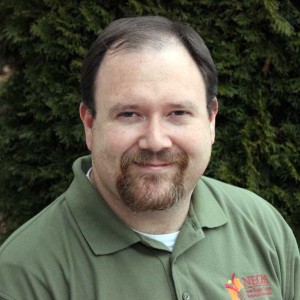 As the 39th president of the Massachusetts College Personnel Association (MCPA) John Mayo led the organization's transition to the New England College Personnel Association (NECPA).  John is currently the 1st president of NECPA.  John has been a member of the organization since 2010 and has served in various roles on the executive board.  Professionally, John Mayo is the Assistant Director of Residence Life at Newbury College in Brookline, MA.  John is responsible for all the Residence Life and Housing operations at Newbury College.  In addition to his operations role, John oversees the Main Campus residence halls and RA staff.hn holds a Bachelor's degree in History from Bridgewater State College (now University), a Master's degree in Student Affairs in Higher Education from Indiana University of Pennsylvania and a Master's degree in Organizational Leadership from Gonzaga University.
Outside of his work in Higher Education, John is a commissioned Justice of the Peace in Brookline, MA and is a member of the Massachusetts Justices of the Peace Association (MJPA).  John lives in Brookline, MA with his wife Sara and their Cairn Terrier Kodi.
Contact John:
Mail: Student Center 105, 129 Fisher Ave., Brookline, MA 02445
Office: 617-730-7156
Email: john.mayo@newbury.edu